Simply smarter visitor management
With TimeSloth you stay on top of your events and visitors. From ticket sales to check in.
Features
Disentangle your bookings. Systematically.
It's not always easy to orchestrate a plethora of events and bookings. TimeSloth supports you as well as your customers in flawlessly managing bookings and purchases.
Keep up to date with dates and bookings
TimeSloth Manager combines the features of a conventional calendar with those of a sophisticated booking system. Create recurring events or single dates and monitor incoming bookings and check ins – as they happen.
Ticket sales made easy
TimeSloth Shop can be easily integrated into your website and customized to match your corporate design. The intuitive shop interface makes it quick and easy for your customers to select tickets and make reservations or instant purchases.
Check in momentarily
The TimeSloth Scan app enables you to verify and redeem your visitors' tickets in the blink of an eye. It can be installed on any smartphone and makes sure everything goes to plan at the entrance.
TimeSloth helps us reach new customer segments
"The TimeSloth ticket tool is easy and transparent to maintain and the switch from conventional calendar interfaces like Outlook is minimal. The tool not only helps us with evaluating the booking behavior of our customers, but also with reaching new customer segments that increasingly want to book online in today's digital world. At the same time, the tool can also be used to add bookings of customers that prefer personal contact or book over the phone. The system processes all bookings in real-time and minimizes the administrative effort on site."Sarah Welter, Marketing Haubiversum – www.haubiversum.at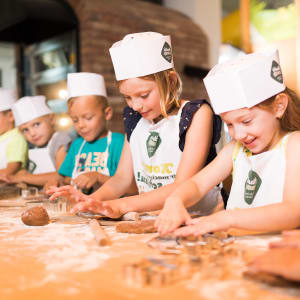 Savvy insights and pricing.
Extensive big data analytics help you to make the right decisions for your business. Based on your yearly visitor count, TimeSloth offers transparent pricing without any hidden costs.
Sloth outside. Tiger inside.
TimeSloth takes over monotonous work items from you and your team. Create event templates, define rules for recurring dates, manage centralized pricing categories and much more – everything according to a straightforward mix-and-match approach.