The booking system from ticket sales to check-in.
Simply smarter visitor management. With TimeSloth you always have an overview of your events.
Features
Simple booking process with TimeSloth
Easily coordinate a large number of events and bookings. TimeSloth helps you and your customers to handle reservations and purchases seamlessly.
Did you know?
TimeSloth is now available for doctor's appointments. With the TimeSloth Appointments extension, you can manage your online appointments directly from within your doctor's software.
Keep up with dates and bookings
TimeSloth Manager combines the features of a conventional calendar with a sophisticated booking system. Create recurring events or single dates and monitor bookings and check ins – in real time.
Ticket sales made easy
Easily integrate the TimeSloth Shop into your website and adapt it to your company's design. There, your customers can easily select, reserve, or buy tickets in an intuitive user interface.
Process check-ins within seconds
With the TimeSloth Scan app, visitors' tickets are verified and redeemed in no time. Simply install the app on any smartphone and ensure smooth entry.
TimeSloth helps us reach new customer segments
"The TimeSloth ticket tool is easy and transparent to maintain and the switch from conventional calendar interfaces like Outlook is minimal. The tool not only helps us with evaluating the booking behavior of our customers, but also with reaching new customer segments that increasingly want to book online in today's digital world. At the same time, the tool can also be used to add bookings of customers that prefer personal contact or book over the phone. The system processes all bookings in real-time and minimizes the administrative effort on site."Sarah Lindner, Marketing Haubiversum – www.haubiversum.at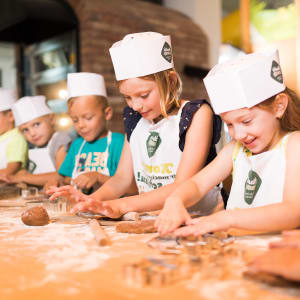 Savvy insights and pricing.
Use our extensive big data analysis tools to make well-founded decisions for your company. TimeSloth offers transparent pricing models with no hidden costs, depending on your annual number of visitors.
Sloth outside. Tiger inside.
TimeSloth automates monotonous work items for you and your team. Create event templates, define rules for recurring dates, manage centralized pricing groups and much more—everything according to a straightforward mix-and-match approach.